I have three guitars that I need to try and move, open to offers but these prices are pretty close to rock bottom. All prices are plus shipping. Changes are available but extra, such as different pickups/added controls etc.
This one is a bit of a mess, cosmetically. The shape is a 6120 double cut. Not a true hollowbody, more of a chambered solid with a carved top. All mahogany construction, rosewood board. Features TV Jones T-Armonds with a Hot Rod Circuit. Bigsby B3C with Towner, locking tuners. This was one of the first necks I carved and I've actually gone back and reshaped it twice now. Plays pretty nice now. $450, which doesn't really cover the cost of the hardware.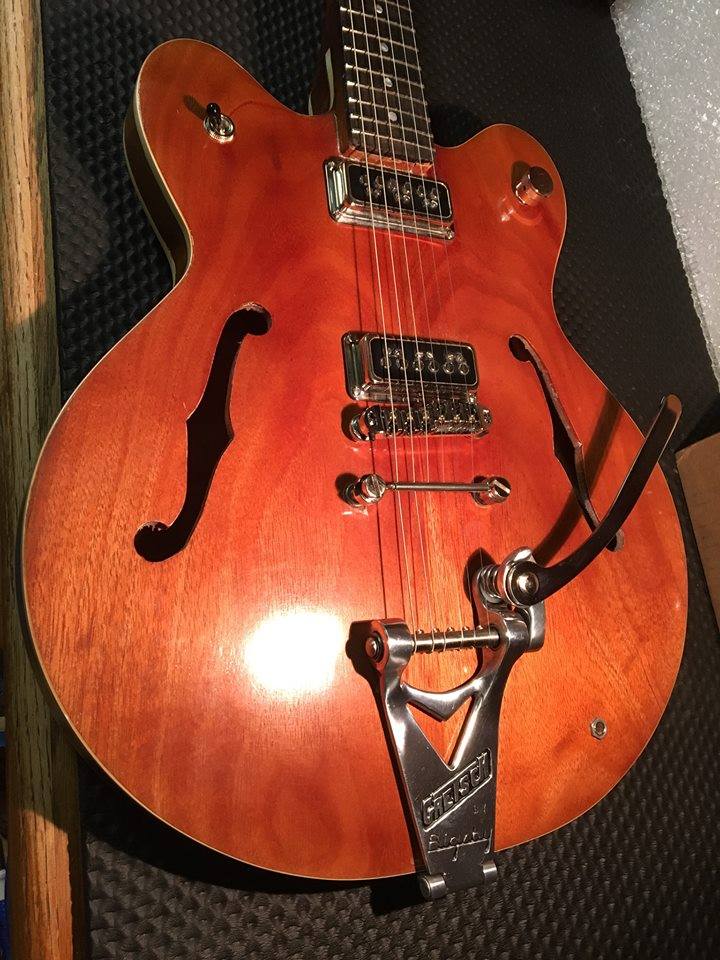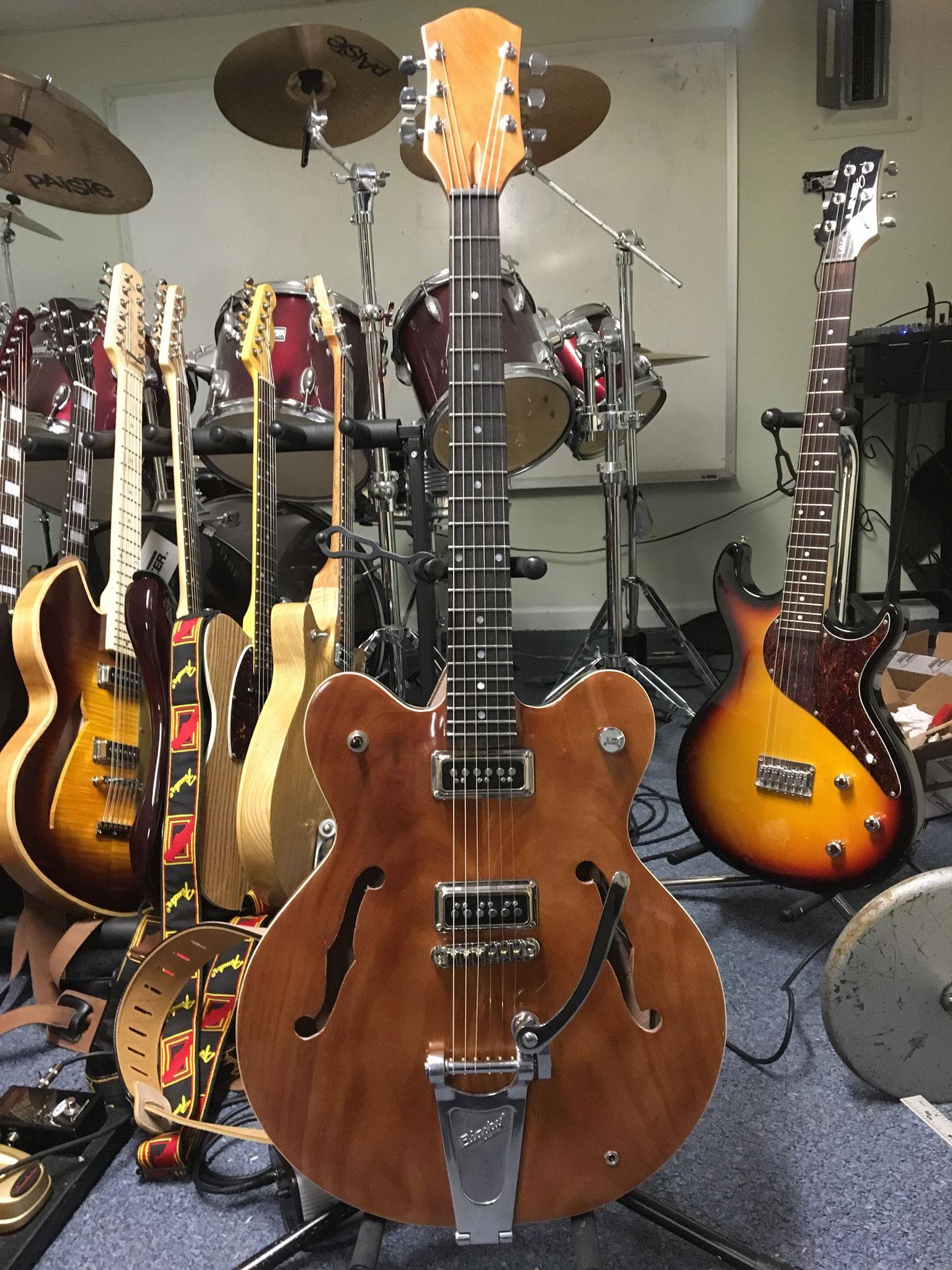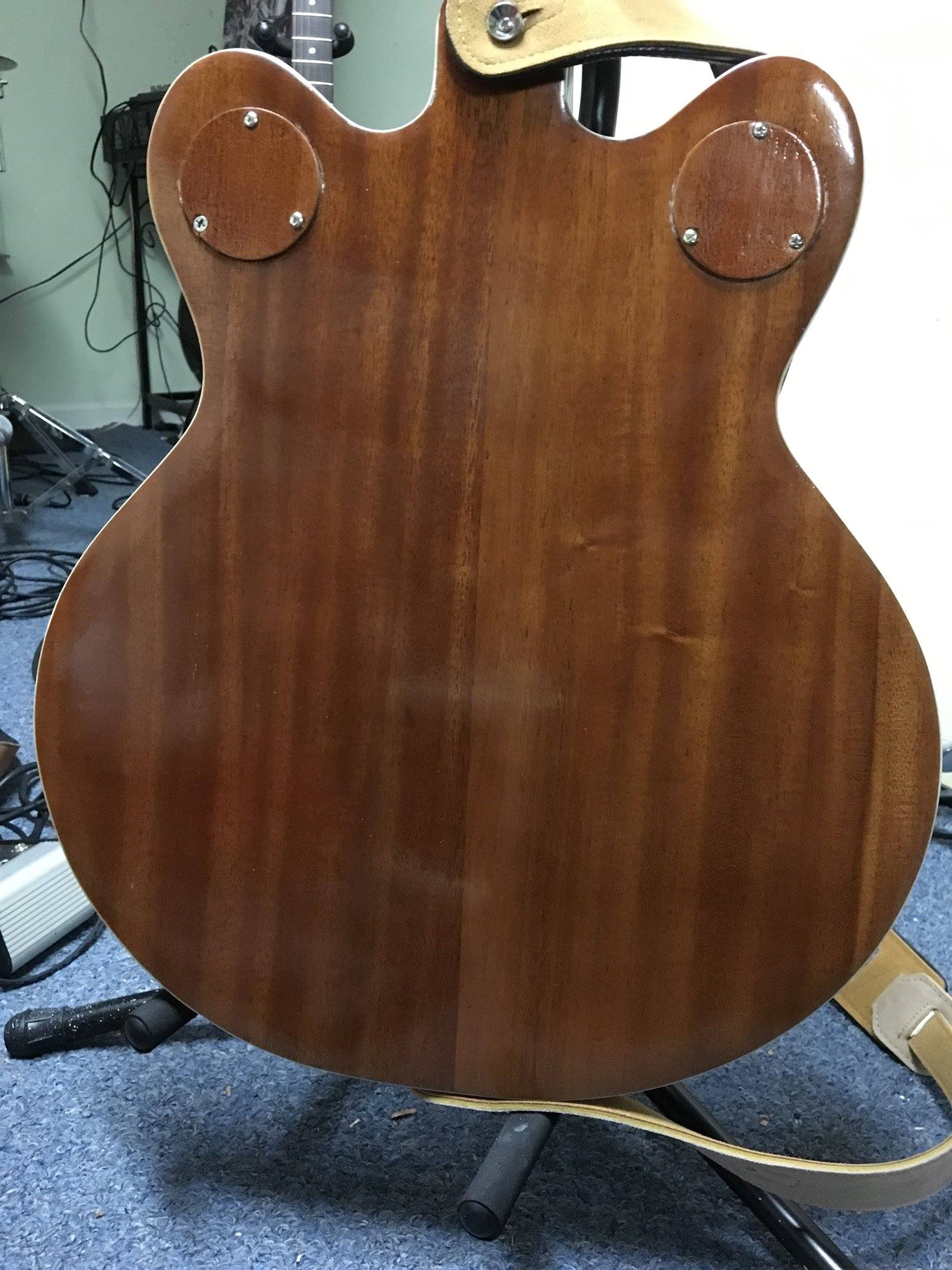 You've seen this one before! The 60s/80s mash-up! 1960s Fender Coronado body, someone refinished it a long time ago. 1980s Fender Japan Stratocaster neck. Pickups are GFS NYII.
This is a true hollowbody and is a fun guitar to play, very 60s feel to it, the Strat neck is really nice. I didn't refinish anything as it definitely had a mojo to it as is. Trem is GFS and to be honest it's not very good. $400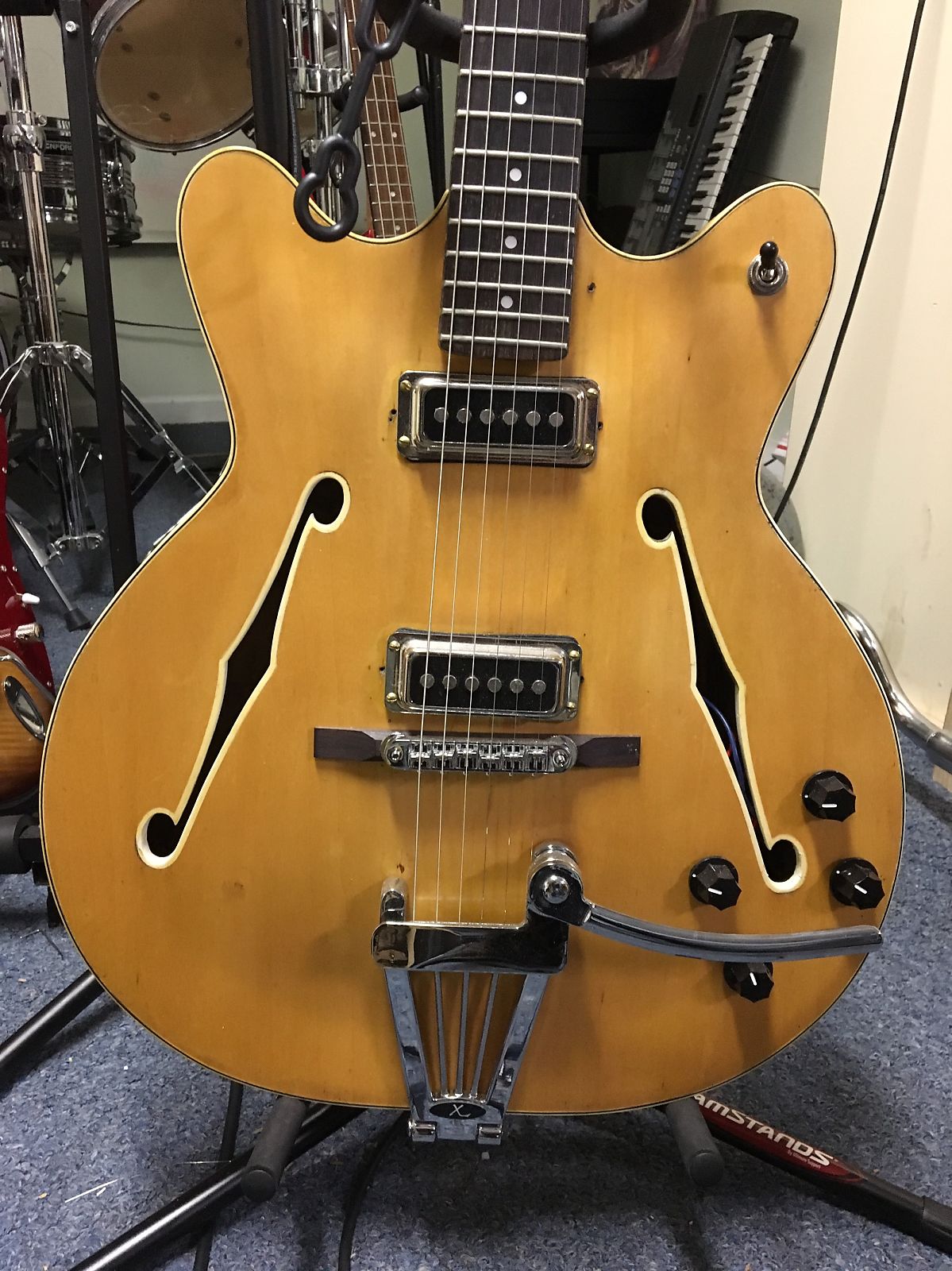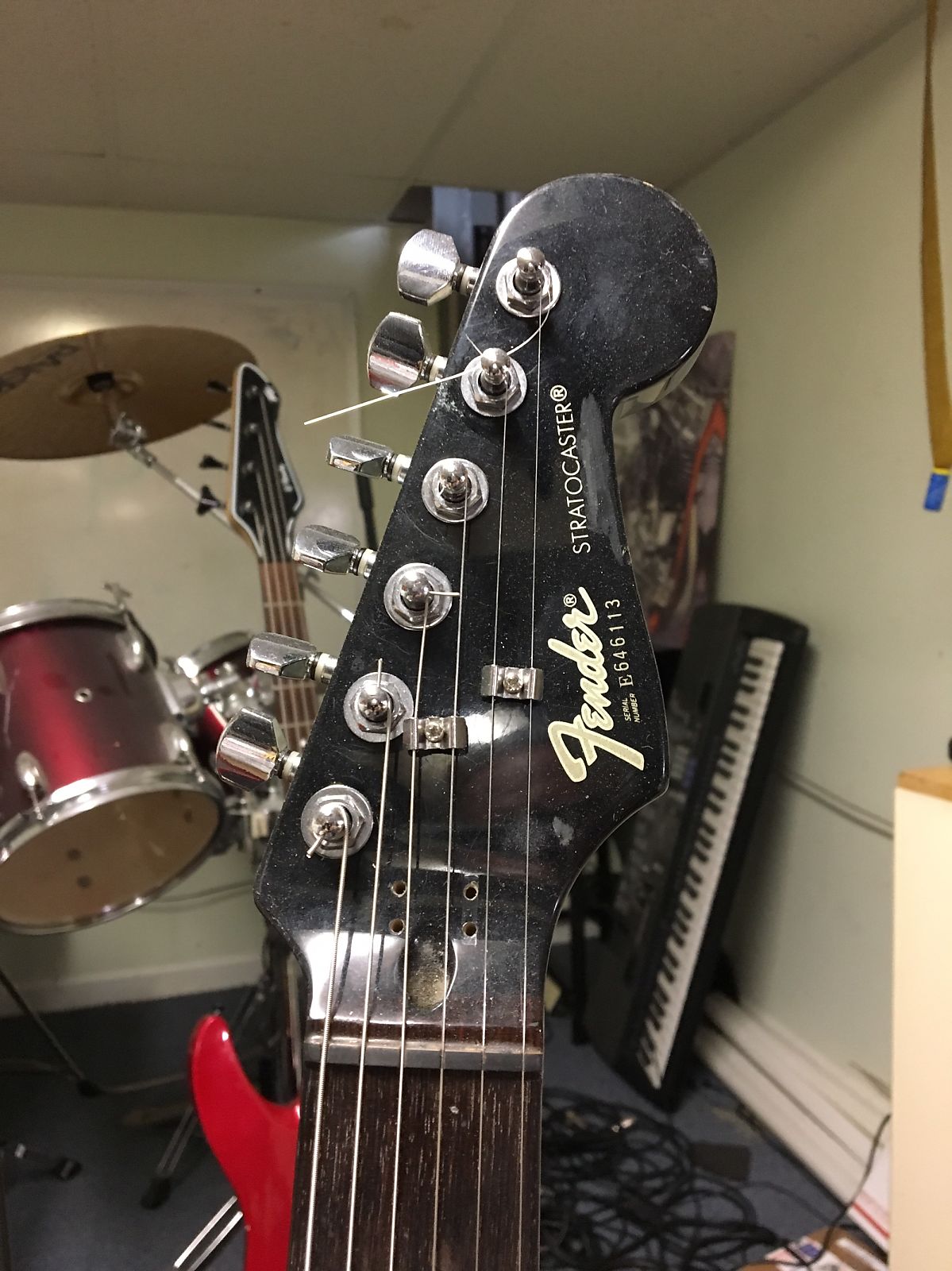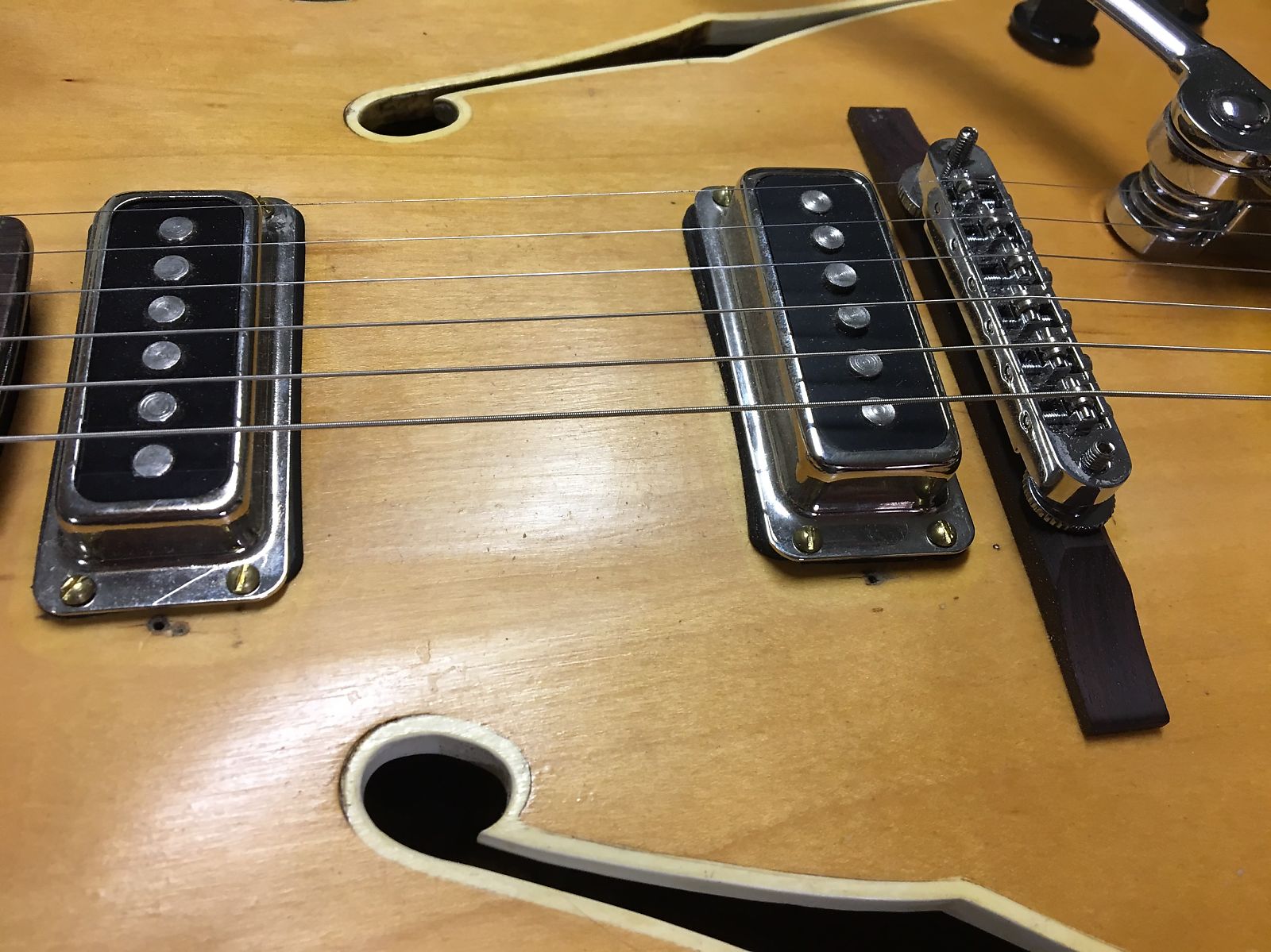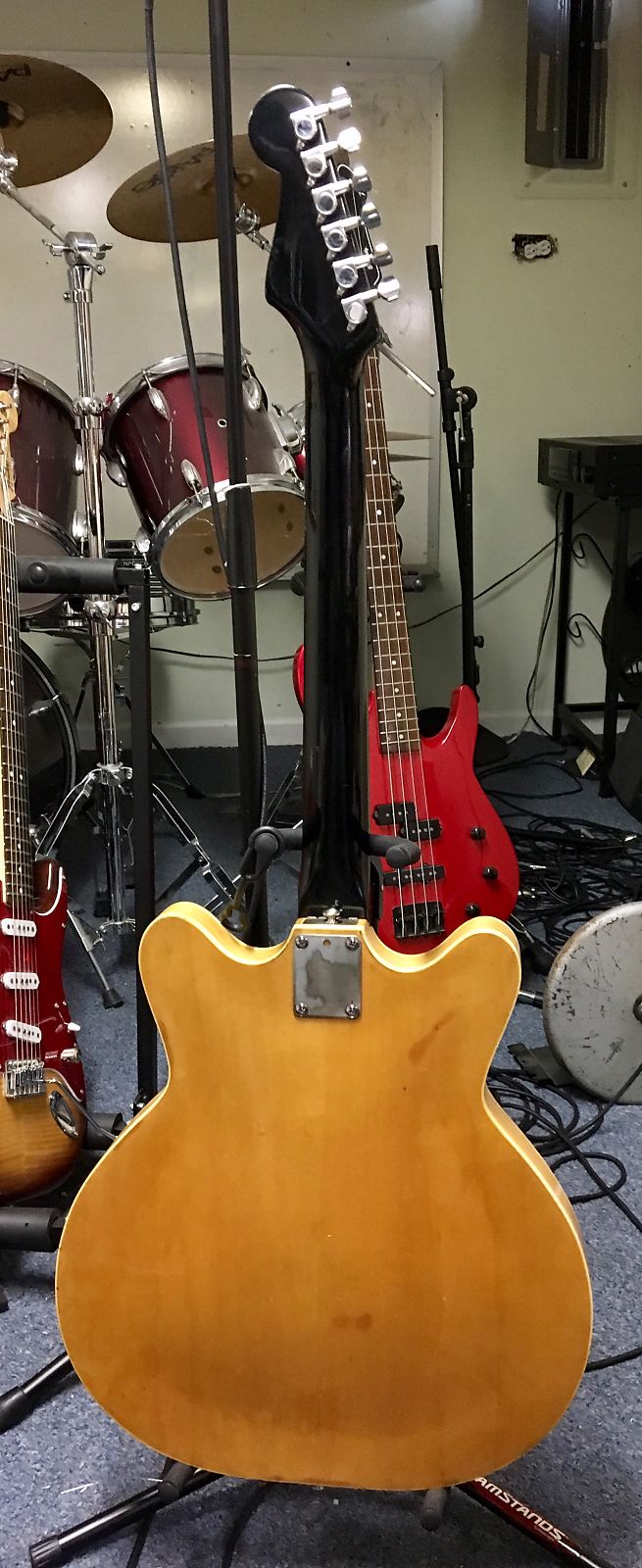 And last but not least, the old "Tele Cochran". TV Jones T-Armond, custom wound P90. Alder body with maple top. Hot Rod Circuit.
Chinese mahogany bound neck, locking tuners.
Nice and light, plays great. There's a ding on the front of the headstock and holes in the top where the B5 was. I could never get this thing to stay in tune with the B5 so I sold it off and it's been fine ever since.
$350