Very cool hollowbody for sale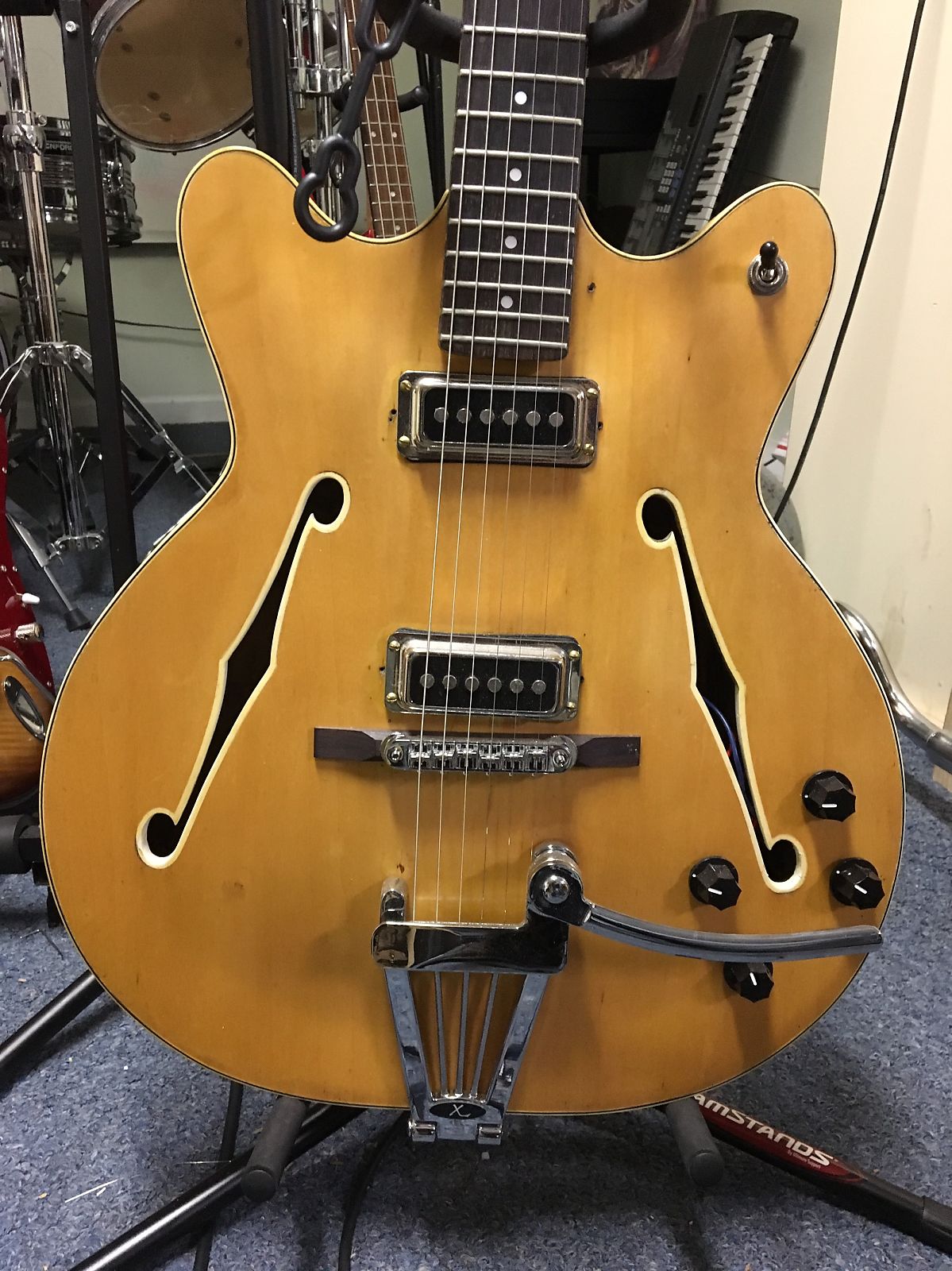 This is a full hollowbody 60s era Fender Coronado body that I adapted to take an 80s Fender Japan Stratocaster neck. Other parts are all new. The NYII pickups sound really good here, very vintage vibe. I didn't refinish any of the woodwork to retain the mojo. This guitar plays really nicely. Someone sometime scratched off the "made in Japan" section of the headstock decal. Not sure why.
Only $650!
Any questions, lemme know.
I don't have a case for this, so we might have to go the $100 UPS store packaging, but we can sort that out.